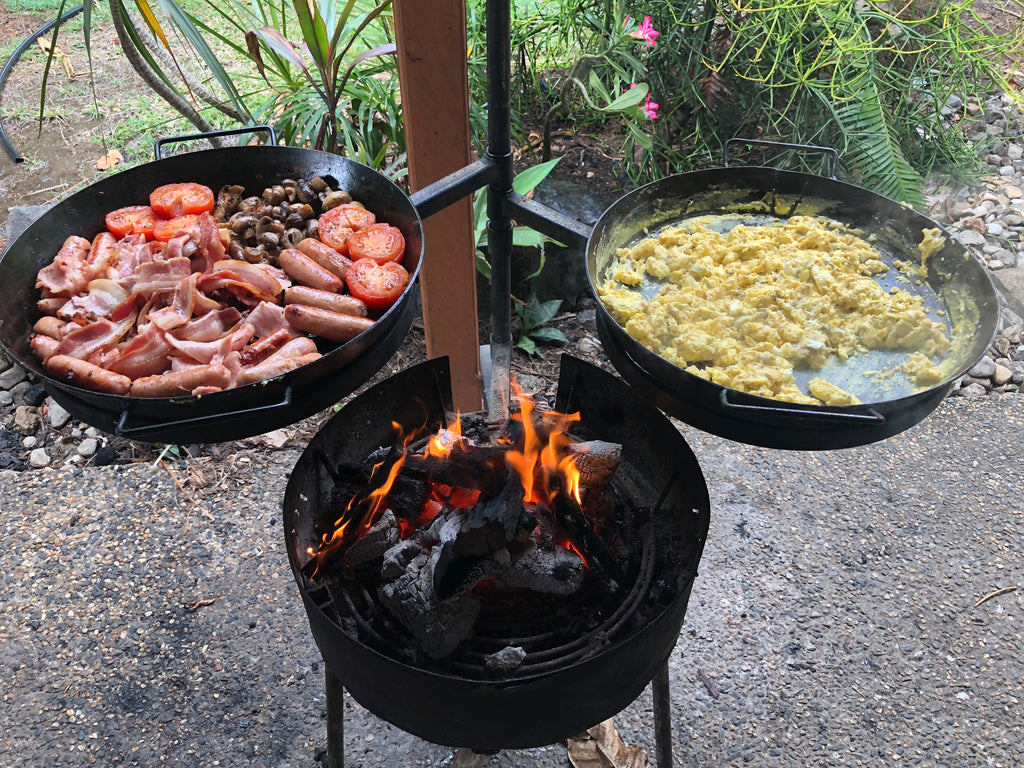 Aussie BBQ Pan & Cradle
$295.00
or make 4 interest-free payments of $73.75 AUD fortnightly with
More info
Aussie BBQ Pan and Cradle Combo (NO POST)
THE BBQ PAN
Has 338 mm diameter, 6 mm base, 3 mm sides with 2 handles.
This bit of ACK Cooking Gear is one versatile bit of kit.
Cooking breakfast Bacon, Eggs, Snags etc 
Lunch Shallow Fry some Fish & Chips 
Dinner make a Spanish Paella 
Options are endless
The ACK BBQ PAN works with all the AUSSIE CAMPFIRE KITCHENS GEAR sitting on the Swinging or Folding Grills working with any FIRE PIT. Heavy duty construction coming in at 6.5 kilos.
BBQ PAN CRADLE
To accompany the ACK BBQ PAN. 25 mm x 6 mm Flat Bar Ring 25 mm x 25 mm Support Arm WITH 8 mm Brace 
Grab your 1 piece post or 2 piece post 
Please allow up to 2 weeks for ACK ORDER dispatch as all ACK Gear is handmade.
Call us 0429697213 with any queries.
Related Products